Ex-Apple developer says Apple is breaking its own App Store rules
6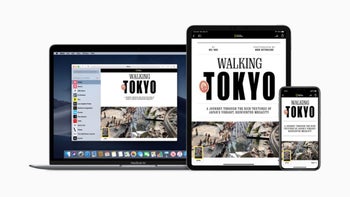 While the reviews of Apple's News+ have been somewhat mixed, some people think one thing is clear: Apple has a double standard when it comes to its App Store rules. One ex-Apple developer detailed how he believes that Apple News+ would be rejected by the App Store if it were submitted by anyone other than Apple itself.
Dave DeLong, who had worked at Apple as an engineer for 7 years, said the Apple News+ app breaks App Store rules surrounding the onboarding process for subscriptions. According to DeLong, Apple's News+ subscription page should include information on how to cancel as well as a link to the app's privacy policy (a suggestion found in
Apple
.) Looking into Apple's Developer Program License Agreement, there is a long list of items that Apple requires apps to display when a user is confronted with a subscription page (below). The list basically amounts to the fine print that you'll be presented when being onboarded as a new subscriber, but Apple's News+ subscription page doesn't include any fine print, it doesn't even tell users how long the free trial is for the service meaning there's also no indication of when the auto-renewing subscription will flip from a free trial to paid.
These omissions would be grounds for any other app being rejected from the App Store and DeLong says App Store reviewers are "huge sticklers about even having the smallest thing missing."
DeLong even went
on to wonder if this clear double-standard could be grounds for a class action lawsuit against Apple, but we'll have to wait and see on that.
Of course, this isn't the first time Apple has been accused of a double standard (and likely won't be the last.) Previously, Apple has been caught sending users uninvited push notifications regarding Apple Music and Carpool Karaoke. This marks the fourth time in just four months that Apple has been found violating its own policies and the company has yet to comment publicly on the issues.