Evernote gets $1 billion valuation, 'thinking about an IPO'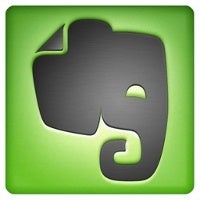 It's the time of $1 billion dollar app start-ups! After Facebook purchased Instagram for a whopping $1 billion, now note-taking cloud-based app Evernote also raised $70 million at $1 billion valuation, and in preparation to go public in a couple of years.
Evernote reportedly still has enough cash to not need that $70 million immediately. The company raised $96 million already, but it would rather use the new funding to cushion possible short-term market disasters.
This is the most creative stage for the company
It will also give the company free room to experiment and innovate. "This funding keeps is us in the sweet spot to take risks. This is the most creative stage for the company," Evernote CEO Phil Libin said in an interview for TechCrunch.
"We're thinking about an IPO within a few years, and are selecting investors and partners to help with that. They're the types of investors that are buying into public companies, and we want to have as many relationships with them as possible,"
Libin added.
And when it comes to Evernote's huge market value, the company's ambitions don't actually end there. The chief executive mentioned that he sees a future where Evernote is valued at
"$10 billion, $100 billion or more."