Europe puts Google's acquisition of Motorola on hold
5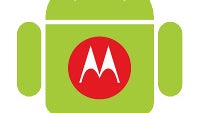 The EC is probing the deal for threats to competition and has halted the review process until it has been granted
"certain documents that are essential to its evaluation of the transaction,"
EC spokeswoman Amelia Torres said. The deal was suspended on December 6th.
Earlier Motorola clarified that the need for
institutional approval
might delay the closing of the deal to 2012. The search giant is planning the purchase in an attempt to get its Android patent portfolio fortified with Moto's 17,000 patents held.
Now, this request is nothing out of the ordinary, a Google spokesperson reassured Bloomberg, so the deal should be back on track ones all the paperwork is cleared.
Recommended Stories