Estimated Apple Watch production costs hint at crazy-high profit margins
99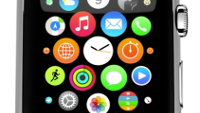 A new
Apple Watch teardown
performed by IHS reveals that the smartwatch costs significantly less to manufacture than the price that Apple asks for its first wrist piece. While this is nothing new for Apple, a company that is well known for releasing products that rack in high profits, IHS claims that Apple is breaking all previous records with the Apple Watch.
IHS estimates that the 38mm Apple Watch Sport carries a bill of materials of $81.20. With $2.50 added for manufacturing costs, the estimated cost of production raises to $83.70. At a retail price of $349.00, Apple is estimated to make about $266 for each 38mm Apple Watch Sport unit that it sells, with the cost of production though to represent just 24 percent out of the retail price. In other words, the smartwatch is though to have a profit margin of 76%. For comparison, IHS says that, at launch, the
iPhone 6
had a profit margin of about 69%, while the larger
iPhone 6 Plus
had a profit margin of about 71%.
One thing to bear in mind is that the estimated cost of production provided by IHS does not take into account several other costs, including here money spent on research and development, shipping, marketing, software, and licensing. For a complete teardown of the estimated bill of materials, check out the image attached below.
At the moment, it's unknown if the same profit margin applies to the more expensive versions of the Apple Watch, but it's safe to say that the profit margin should be in roughly the same ballpark, if not even higher.