Ericsson is planning 12-20-megapixel phones in 2012
16

On a press conference, the company revealed its future plans, which sounded quite intriguing.
The most interesting information is that it expects 12- to 20-megapixel cameraphones with Full HD video to be available in 2012. Moreover, they are expected to use 1GHz processors and XGA (1024x768) resolution displays. At first sight, these specs sound somewhat far-fetched, but after all we're talking about 2012. They have more than 37 months remaining and with today's temps of technological development these plans might just work.
Wait, wait! We'll go on with more good news. Ericsson has not forgotten about the mobile network evolution. The devices will go smoothly towards 4G (LTE) and speeds of about 100 Mbps are expected. At moment, we can just say "Wow!"
Too bad that we still can't travel in time… so we'll wait, and see what's really going to happen.
source:
Tech-On!
via
Engadgetmobile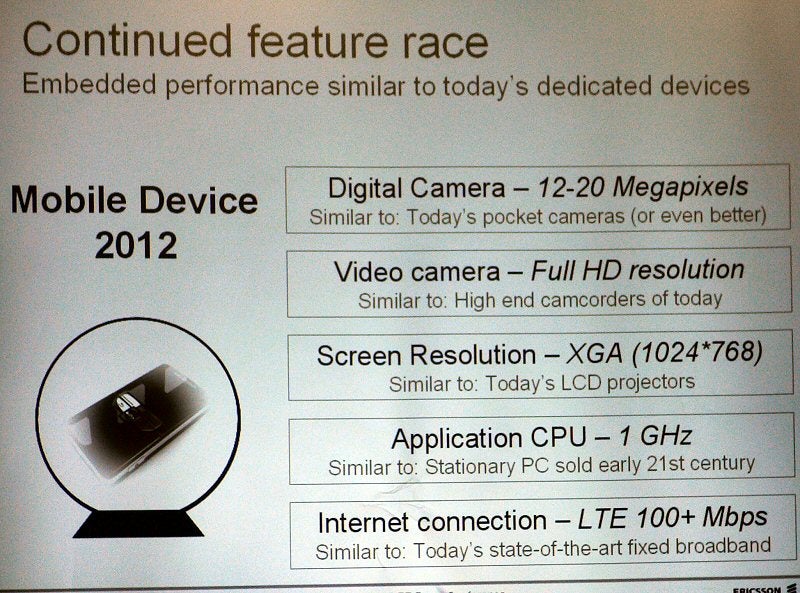 Recommended Stories