Ericsson: "LTE to reach 35% of the world population by 2016"
2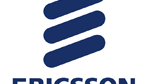 Are you without LTE? You're in good company, as currently LTE only reaches 2% of the world's population, although it is expected to grow to 35% by the end of 2016. Fresh off of its
breakup with Sony
, Swedish telecom maker Ericsson shared these and other predictions about the growth of the mobile industry over the next five years.
Ericsson expects current WCDMA/HSPA wireless coverage to grow from 35% coverage today to 80% by 2016
. Not surprisingly, they expect the bulk of that growth to take place in heavily populated areas, with metro and urban areas accounting for 60% of growth over the next half decade.
Ericsson also noted that they have been expanding their market share in the mobile infrastructure industry, supplying 36% of all mobile infrastructure equipment today, with a 43% market share in cities, putting them in an excellent position to provide core network technologies to the fastest growing markets.
The outlook for future profitability may be even rosier; Ericsson noted that by selling off its stock in Sony Ericsson
it is now free to concentrate on licensing its 27,000 patents to the mobile industry
, an area they expect will see large amounts of growth.
source:
Ericsson
via
GigaOM