Ergen: Dish might not be comfortable buying T-Mobile
9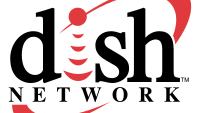 With rumors that Dish Network is interested in buying T-Mobile, Dish CEO Charles Ergen has either put an end to those rumors, or is a master at misdirection. During Dish's second quarter earnings conference call, the CEO said that a deal with the nation's fourth largest carrier "
may be a challenge we wouldn't feel comfortable taking on
."
While purchasing T-Mobile might make Ergen feel uncomfortable, the executive says that a Dish purchase of Sprint would be "
an interesting fit
."
Dish had offered $25.5 billion for all of the mobile operator
, but
SoftBank ended up buying 78% of Sprint for $21.6 billion
. Ergen's response to getting beat out by the Japanese telecom company for Sprint was interesting. Instead of getting upset at losing, Ergen said "
I want to hire people that are better than us, and I'd like to work with people that are better than us.
"
Outside of a deal to buy SoftBank, which would seemingly appear to be well out of even Dish Network's substantial financial capabilities, it looks like the Sprint ship
has sailed
. We assume that Ergen still desires Dish to become a wireless carrier which means he still is a wild card and a loose cannon that does have the wherewithal to shake things up. The only problem is that there aren't too many large targets that he can go after.
They (SoftBank) basically won an asset that we'd like to have. We gave our best shot to get it. And sometimes, your best isn't enough, but their best was better than ours. Well, I like those kind of people, right? I like people that are better than us. I want to hire people that are better than us, and I'd like to work with people that are better than us.'"-Charles Ergen, CEO, Dish Network
source:
Bloomberg