Entertainment Weekly's digital ads come with limited use Android phone
8
Entertainment Weekly has just printed a test run of 1,000 magazines containing a
limited function smartphone
. Yes, you read that right. Inside the magazine is a screen displaying ads for the CW television network followed by some tweets related to the show. The guys (and gals) at
Mashable
opened up the page and found that the screen belongs to a limited function 3G smartphone powered by Android.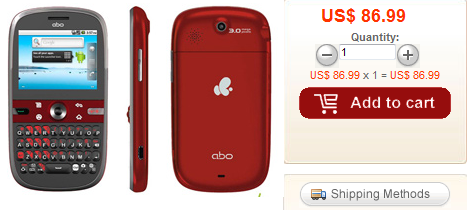 The $87 ABO phone
The phone is manufactured by Foxconn in China, the same contract manufacturer that assembles the Apple iPhone and the Apple iPad. The inside of the phone comes from the
$87 ABO 3G Android handset
which even includes a physical QWERTY keyboard which was covered by black tape. Despite the limited nature of the phone,
Mashable
was able to make a phone call with the device using an embedded T-Mobile SIM card. Some basic apps were also accessed.
The free phone isn't worth scouring through every copy of EW, trying to find one of the 1,000 copies with it inside. Using the phone for more than an ad display requires you to have some knowledge of how smartphones work. Forgetting about tweaking the phone for a moment, this looks like the beginning of a new wave of advertisements that eventually will make tomorrow's newspapers and magazines look like the Daily Prophet from Harry Potter, with its moving pictures.
source:
Mashable
Recommended Stories