Empty Google display case shows up at Best Buy, possible Nexus 5 display?
12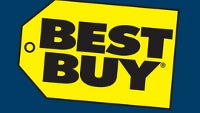 A couple months ago we heard that Google was reserving space at
Best Buy for 2014
in order to display Google Glass. Last week, we heard that Google-owned Motorola was gearing up to sell
MotoMaker cards
at Best Buy. Now, a new Google display has shown up at a Best Buy location, but there is no word at all about what might go into said display.
The display is definitely set up for mobile devices though. There is no reason to put those security stands on a display unless you plan to put a smartphone or tablet on it. Unfortunately, we don't know what is planned for that display. It could just be a fancy new display for the Google Nexus 7, which is sold through Best Buy. Or, it could be a nice display for something new like the Nexus 5.
Some are saying that this is the display for the Nexus 5, and this has allegedly been confirmed by a Best Buy manager. And, from what we're hearing these are the displays that would be used for phones, the tablet pedestals are a clear plastic, whereas these are white. If this is for the Nexus 5, that could be big, because Best Buy doesn't normally carry unlocked devices.
We are double-checking with some insiders at Best Buy to see if we can get some information that we can confirm, but right now it's just an empty display with a lot of potential.