Emailed offer gives select consumers $50 Google Store credit with Pixel 3 pre-order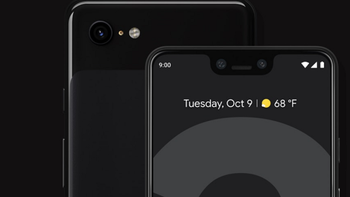 Besides giving
Pixel 3
and
Pixel 3 XL
buyers up to $400 on certain trade-ins, several U.S. consumers are receiving an email from Google that gives them $50 in Google Store credit with the pre-order of either new Pixel phone. Tomorrow, October 17th, is the last day that recipients of the email can take Google up on this offer.
The Pixel 3 with 64GB of storage is priced at $799, and with financing you'll make 24 monthly payments of $33.29. The 128GB version will cost you $899, or 24 monthly payments of $37.46. The Pixel 3 XL with 64GB of storage is also priced at $899, or $37.46 a month over 24 months. The 128GB model is currently out of stock. If you trade-in a phone and get the maximum $400, subtract $16.67 a month from the above monthly payment figures. But that seems unlikely since the
Apple iPhone X
(both 64GB and 256GB models) and the 256GB
iPhone 8 Plus
appear to be the only phones that Google will accept in exchange for $400 off the price of the new Pixels. The highest value it places on the
Samsung Galaxy S9+
is $370.
If you're planning on pre-ordering the Pixel 3 or Pixel 3 XL from the Google Store, and you've received the email offering you $50 store credit for reserving either model, you will be able to use it toward the $79 Pixel Stand, which turns your new Pixel into a smart speaker. Or, Google has a variety of cases that you can use the $50 credit on.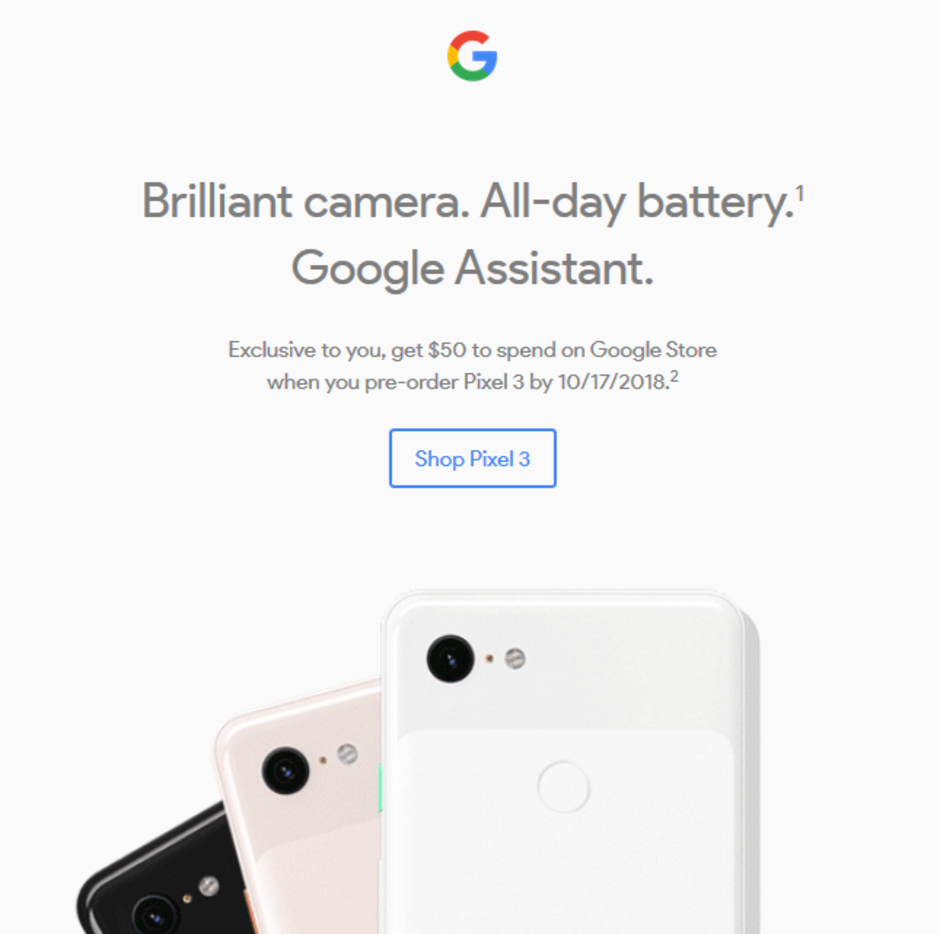 Some consumers in the U.S. are receiving an email offering $50 in Google Store credit with the pre-order of a Pixel 3 handset