Eight months after initial release, Motorola Moto X finally lands in Australia
9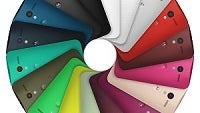 The
Motorola Moto X
was introduced last August and released with widespread acclaim. There is not a lot to dislike about the device. It is well built, and it is a smooth operator.
The Moto X further changed the landscape in how customers could order a customized device from Motorola through "Moto Maker" which is a service that enables the user to pick the type and color of back plate, to a custom message in the splash screen when it is turned on.
Parts of Europe just started getting the Moto X a couple months ago, sans Moto Maker. In technology terms, that is a long time too. Australia is next in line to get the device, also without Moto Maker. For AU$549 ($501), the Moto X will be available in black or white.
Also, users down under will only be able to buy the device in the store, not online. Given the number of devices that have been introduced and launched since the Moto X hit the scene, it is reasonable to think that some of the hype over the device has cooled a bit.
One good thing that is the Motorola Moto X runs a mostly stock Android interface which is widely popular. It also has great battery life. Those that have been reading a lot about Nexus 5 battery life may find the Moto X an attractive alternative.
source:
Delimiter