Eddy Cue shows off Apple Pay to the Evening News
4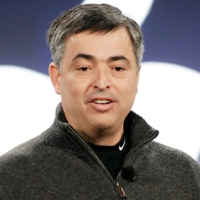 KTLA is a local television station in L.A., affiliated with the CW. During the Evening News, the station somehow managed to get Apple's Eddy Cue to go on a shopping trip to show off the new Apple Pay mobile payment service.
Apple Pay is off to a hot start
, and Cue was one of the members of the team that brought the feature to the Apple iPhone.
Cue, along with KTLA's tech reporter Rich DeMuro, visited some stores in Santa Monica including the Disney Store, Bloomingdale's and Panera Bread. Right now, Apple Pay is accepted at 220,000 stores and the only problem is that depending on the amount of the purchase, you might still be required to sign a receipt, even after the transaction is approved by Apple Pay. Cue pointed out that because each transaction has a unique number assigned to it, Apple Pay is a secure mobile payment service.
To show you how seamless the whole process is, Cue and DeMuro ordered breakfast from Panera Bread from the sidewalk, and used Apple Pay to pay for the meal at the same time. These are the time saving features that smartphone users are just beginning to discover as being possible using a mobile payment service.
Check out the shopping trip that Eddy Cue went on with KTLA's Rich DeMuro. If you've been hesitant to enter the world of mobile payments, perhaps this video will change your mind. Right now, Apple Pay works with the
Apple iPhone 6
and
Apple iPhone 6 Plus
. When paired with the
Apple Watch
, it is expected to be available for the
Apple iPhone 5
,
Apple iPhone 5s
and
Apple iPhone 5c
. While the new
Apple iPad Air 2
and
Apple iPad mini 3
both have Apple Pay on board, and Touch ID, neither tablet has NFC. That limits their use to making payments for in-app and other online purchases.
source:
9to5Mac