Earthquake rattles northeast portion of the US - which carrier worked for you?
58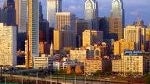 If you were located somewhere in the
northeast
portion of the US at around 2:00 PM EST, you might've felt something mightily foreign – well, not foreign for those who normally live in earthquake prone areas.
In the greater Philadelphia region, we obviously felt the ground shake underneath our feet as the apparent rocking motion of the ground was felt. At first, we were confused by the uncanny experience, but soon it became evidently clear that some sort of earthquake or aftershock was occurring. Later, it was reported that a
5.9 magnitude earthquake
struck Virginia and went on to be felt by the surrounding region – even as far as Atlanta, Ohio, New York, and Toronto.
Without a doubt, natural disasters like these can really test the power of a network, and instinctively, we quickly grasped the nearest handset at our disposal. Even before placing a call with our phone, we knew ahead of time that we might experience some sort of congestion, but sadly enough, our first handset failed to place the call. However, data connection appeared to be unaffected by it.
Soon afterwards, we tried placing another call with a different carrier phone, and to our relief, it managed to go through without any problems. Nevertheless, the feelings of concern about our cell phones failing in times like these can really cast a sense of doubt with some people. So, if you managed to experience the quake, were you able to get any sort of connection during or after the event?
source:
Yahoo