Earn free Windows Phone apps using Bing Rewards
17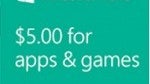 Microsoft allows you to earn credits when you use the company's search engine, Bing. It is called Bing Rewards, and you accumulate credits, you can redeem them to enter into daily offers and giveaways. Some of the giveaways are pretty nice too. They can vary from Xbox games (or groups of games) or laptop computers.
Now, you can redeem your Bing Rewards to get credits in the Windows Phone Store which you can then use to buy apps and games. Currently, there are two special offers available. The first one gets you a $1.25 voucher for 170 credits. The other offer is a $5.00 voucher for 515 credits. Since there you can earn Bing credits in more ways than just searching, those thresholds are not too difficult to reach. There are also various levels you can reach within the rewards program which may earn you extra credits or discounts on various rewards offers.
To take advantage of the offer, you have to use Windows Phone 8 because it uses Wallet, a new feature of the new mobile operating system. After you make the purchase (with your rewards), you receive an email confirmation with a redemption code. From there, open Wallet on your Windows Phone and select "Add," then select "Microsoft Gift Card." You copy and paste that redemption code and it creates a Microsoft Store Credit in your Wallet.
This program is currently available in the US only. Hopefully, Microsoft may be able to expand it to other favorable markets. In the meantime, check out the program. It may help you feed the app munchies as you get into your new Windows Phone.
sources:
Bing Rewards
via
wpcentral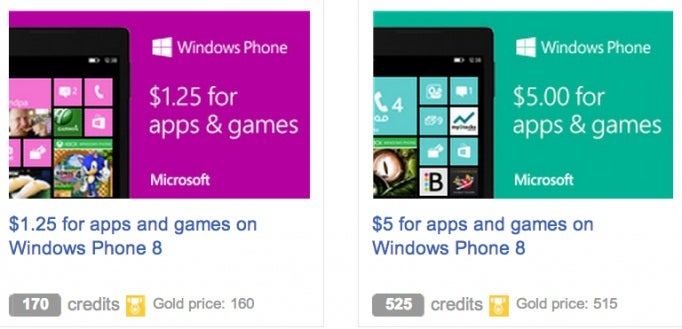 Bing searches can earn rewards which in turn can pay for your apps.