Early failures reported on iOS 9 downloads
34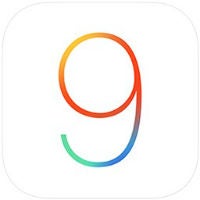 A minor annoyance for some will always get elevated when it comes from a company like Apple, and today is seeing exactly that happen. There have been a number of people reporting that their attempts to download the iOS 9 update have failed both on iOS devices and through iTunes.
We want to be clear here: there are no reports yet of any major bugs in iOS 9, and those who have been able to download the update have reported no issues with installing the update. Even so, there have been reports that users are encountering this error when attempting to download the update: "Software update failed. An error occurred downloading iOS 9."
It is launch day, and Apple's servers are getting bombarded with requests, so it is possible, if not likely, that the errors will lessen as time goes on. Apple may even want to spin this as saying the customer interest in iOS 9 is so high that it caused server errors. But, at the end of the day, it's a bad look for Apple to not be able to handle the requests coming in.
If any of you have seen the error, let us know in the comments!