EU probes Samsung for anti-competitive use of patents
27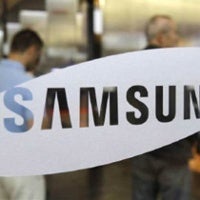 European Union regulators have started an investigation trying to determine whether Samsung has
disregarded anti-trust laws
in its legal battles against competitors such as Apple. The Korean company is looking for injunctions against rival products in various European countries inlcuding the largest markets there like France.
Samsung owns some essential industry standards, and what sparked the investigation is the company's promise to license them to the European Telecommunications Standards Institute on non-discriminatory and fair terms.
"The (European) Commission will investigate, in particular, whether in doing so (seeking injunctions on patent infringements in 2011) Samsung has failed to honor its irrevocable commitment given in 1998 to the European Telecommunications Standards,"
a statement from the EC said.
The goal is to determine whether Samsung was and is abusing its position in the mobile industry to fight competitors. The case will be of priority, but doesn't pre-judge, so it'd be interesting to see how Europe rules on that.