EU charges Facebook with providing misleading information during WhatsApp takeover
6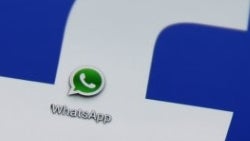 Facebook might be facing a fine of 1% of its turnover for providing misleading information to EU regulators during the takeover of WhatsApp. Being charged for misleading information by EU antitrust officials will not have an impact on the approval of the takeover, though.
The charges come after an extensive investigation into WhatsApp's policy changes, that allowed the messaging app to share user-identifiable data, namely phone numbers, with its parent company, Facebook. This violates the terms of the 2014 takeover, as Facebook then stated that the company will have no ways of linking Facebook accounts with the WhatsApp IDs of the same people.
However, the policy changes that WhatsApp introduced in August provided the means for Zuck and company to do just that. And according to the European Commission, Facebook had the means of connecting the user accounts on the two platforms during the time of the takeover, as well.
In today's Statement of Objection, the Commission takes the preliminary view that, contrary to Facebook's statements and reply during the merger review, the technical possibility of automatically matching Facebook users' IDs with WhatsApp users' IDs already existed in 2014.
"Companies are obliged to give the Commission accurate information during merger investigations,"
said Commissioner Margrethe Vestager, in charge of competition policy.
"They must take this obligation seriously. Our timely and effective review of mergers depends on the accuracy of the information provided by the companies involved. In this specific case, the Commission's preliminary view is that Facebook gave us incorrect or misleading information during the investigation into its acquisition of WhatsApp. Facebook now has the opportunity to respond."
Facebook has the time until 31 January, 2017, to respond. If it fails to do so, or the Commission's preliminary concerns are confirmed, the company might be fined up to 1% of its turnover, according to European laws.
source:
European Commission
via
Reuters