EU: Replaceable iPhone batteries in the future?
1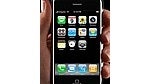 It is well known that the European Union has been the occasional thorn in Apple's side, and should its latest proposal pass, the pain won't stop. "The New Batteries Directive" seeks to require that batteries in any electronic device be readily and easily available for removal or replacement. The original directive was enacted in 2006, and sought to make the process of disposing of batteries easier. Though there is currently a "Battery Directive" in the EU, the new directive states that batteries must be 'readily removed' for removal at the end of the product's life. Obviously, the batteries found in Apple's iPhone and iPod products would appear to violate that rule.
"The requirement is clearly intended to ensure that users can removebatteries by opening a cover by hand or after removal of one or twoscrews. The producer will also have to provide the user with details onhow to remove the battery safely," said New Electronics writer Gary Nevison. Though the directive may impact Apple's iPhone and iPod divisions, it is a bit vague, as it was intended to deal with the proper disposal of batteries, and Apple offers free recycling.
Source:
AppleInsider
via
Engadget Mobile
Recommended Stories