EU Parliament approves single charging standard for smartphones and tablets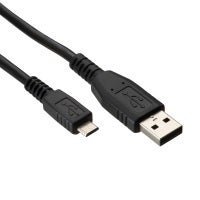 The European Parliament approved astatutory law that will require all mobile device makers to use asingle, interoperable charger. The new legislation is taking Europe'srequirement that all mobile phones use the same charge port(microUSB) a step further, expanding it to tablets. Member countriesof the European Union will have a two year term to internalize thelegislation, while manufacturers will have an additional year tocomply.
According to an estimate, the new law could helpEuropean consumers save 300 million Euros annually, as well as toreduce electronic and paper waste. Most manufacturers have alreadyestablished microUSB as the standard charging and data port fordevices, while Apple still refuses to do so. To appease EU authorities, it opted to supply anexternal adapter with iPhones instead.
source: ALDEGroup via PhoneScoop