EA launches NBA JAM and FIFA 12 for Android
7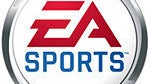 Everyone loves games, that's just an undeniable fact, because everyone loves fun, and games are fun. Therefore, by logical extension everyone loves games. The trick is that not everyone loves all types of games, so if you don't like sports games, you may not care too much about EA's new releases for Android. EA is going for the sports crowd today with NBA JAM and FIFA 12.
Both games are what you would expect from the respective franchises. FIFA 12 is much the same as last year's game including over 22 officially licensed leagues and 500+ teams (as if that's necessary). One new addition is that EA says it has optimized the control scheme for Android, which should make it easier to to break some ankles (that may only be a term used with basketball, but it feels as though it could easily translate to football as well.)
NBA JAM is the NBA JAM you'd expect as well. It's the high-flying, on-fire ridiculousness that has made the franchise so much fun over the years. The two-on-two match-ups can be played as a quick game, campaign or local multiplayer. Unfortunately, there is no online multiplayer, so you have to be with the person you're playing. Interestingly though, multiplayer can run over WiFi or Bluetooth.
One note about NBA JAM, it does seem to have an incomplete compatibility list. EA hasn't published any official lists, but we can confirm that the game is incompatible with the Samsung Galaxy Nexus, which we would assume means no Android 4.0 compatibility. So, if you can help us out, let us know if you find any other incompatible devices.
Both game come in North American and international flavors, both of which cost about $5.