Dumb Ways to Die review: so many dumb ways to die!
4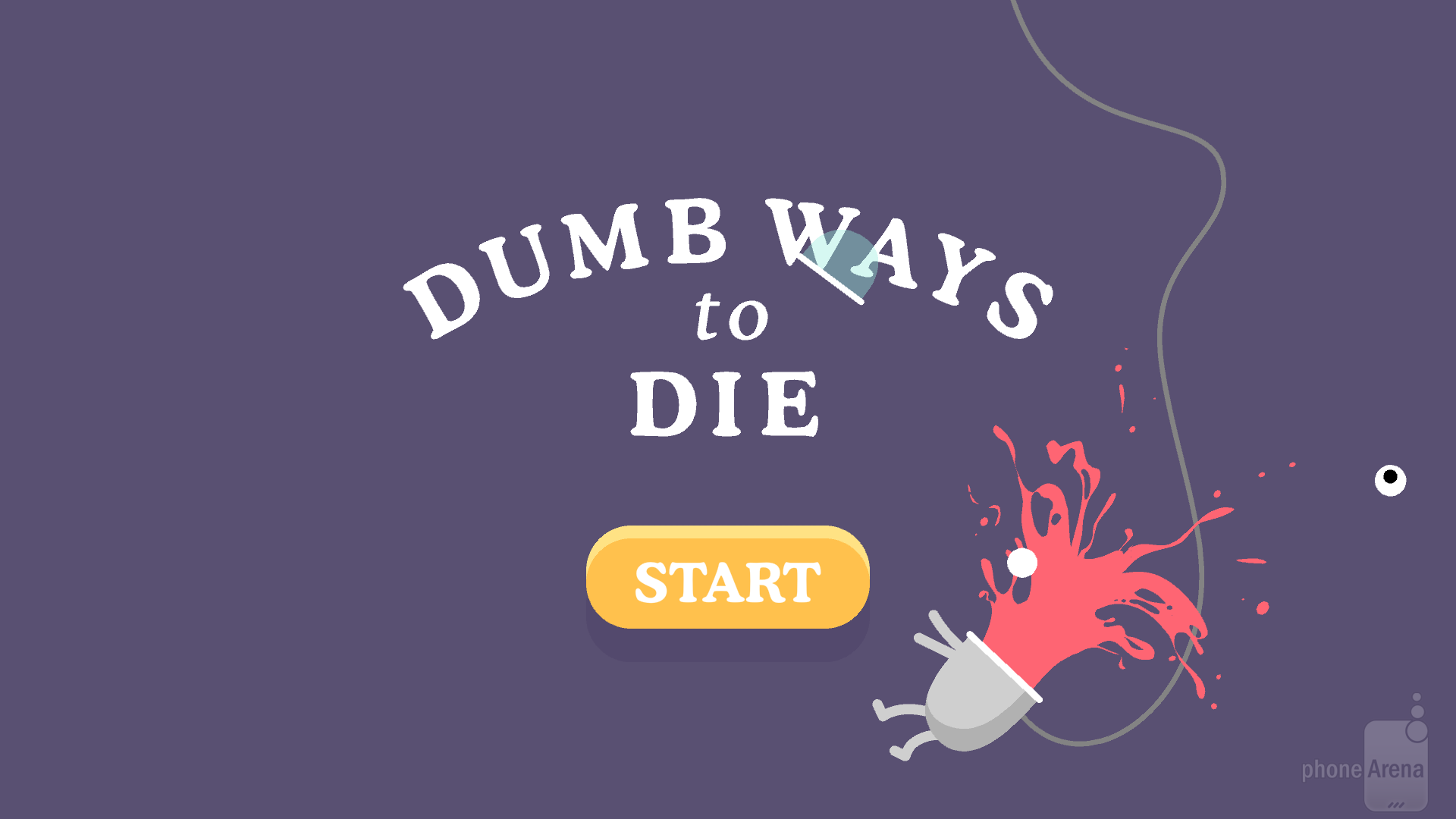 | | |
| --- | --- |
| Developer: Metro Trains | Download: Android, iOS |
| Genre: Casual | Price: Free (with ads) |
In the world of entertainment, and games specifically, the survival genre has always been a rather special category. Such games are usually nigh impossible to finish, and the reason for that is that they're usually just darn hard. But with the advent of mobile gaming, the focus had to be switched towards more forgiving difficulty levels, what with the clunky controls that a touchscreen offers. And that's where things are going, but what's been missing lately is a good dose of proper fun that can turn a head-basher into a streak of random LoL's while riding the subway.
Dumb Ways to Die is just one such games that has given us (and millions more) countless hours of enjoyment, and it is as stubborn in its refusal to get old, as it is hard to get beyond a certain score threshold. But we're getting ahead of ourselves. If your brain is trying to establish a foggy connection between the title of the game and something else, let us spare you the torment -- you've likely, at one point or another, come across
the same-named and equally-addicting (extremely popular) animated music video
that served as the inspiration for the game. Truth be told, we were listening to the song whilst writing this very piece. How's that for addicting?
Onto the game itself, one look at the aforementioned video above and its very name, and you'll likely know what to expect. Simply put, in Dumb Ways to Die, you try your hardest to survive as long as possible, all the while avoiding some utterly ridiculous ways to die. The game uses the same addictive soundtrack and (non-gory) cartoonish art to depict the various dumb scenarios you may find yourself dead in, and words really can't do this justice. Anyways, once you hit Play, the game is basically a series of super-short, timed episodes in which you'll have to fight for the life of the friendly-looking, but dangerously curious, characters. But watch out -- the longer you survive, the harder it will get, and we'd be lying if we said that we've never once dropped our smartphones in frantic attempts at saving the private parts of a certain, rather dull cartoon character. Indeed, that's a real risk, as the game requires you to literally jump through hoops (at least in a smartphone-ish sense of the world), meaning that the game will cycle between requiring you to tilt the phone, having to quickly wipe the screen with your finger, and even try to cover cartoonish blood leaking from too many wounds or blow into your phone's microphone opening to keep an animated plane in the air. And, believe it or not, that's one of the funniest parts of the game -- you will, absolutely inevitably, attract curious, dumbfounded looks from passersby, and even gain yourself an audience of people with whom you've never exchanged a word in your life.
There's really only one unpleasant side to Dumb Ways to Die -- ads. These are usually video ads for other apps, and you typically need about 10 seconds to get rid of them. This can get annoying real fast, so, thankfully, the developers have seemingly limited the number of ads that will interrupt you in-between retries. In other words, 5 minutes in, and you'll be ad free. We also appreciate that, at least for now, there are no in-app purchases, as those usually serve to limit the enjoyment of a mobile game, not enhance it.
In all, Dumb Ways to Die is among our favorites when it comes to killing off time, and we often have a ton of fun doing it. And while Dumb Ways to Die won't help your productivity at work or school, it sure will boost the productivity of your lazing-around-time, and that's at least 95% of life. Right?
Pros
Casual-friendly, but challenging, too
Variety of dumb ways to die
Downright hilarious
Cons
Ads can be quite annoying
Competitive types are in danger of dropping their phone