Dual-core processors now in 20% of all smartphones, Samsung made 60% of them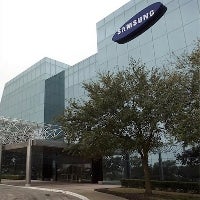 With all the obsession around the new quad-core processors and the upcoming Cortex-A15 wonders, it is easy to forget that present multicore smartphones are a relatively recent phenomenon, started by the
LG Optimus 2X
last year.
A Strategy Analytics report on smartphone components brings us down to earth, concluding that dual-core processors are present in just 20% of smartphones around, and most people are lugging around single cores.
A year down the road, and that share will probably increase to over half of smartphones in existence, but for now that's that. Interesting enough, the top dog of all multicore ARM-based processor makers is not Qualcomm, NVIDIA or Texas Instruments, but actually Samsung, which has cornered 60% of the market.
Needn't to say, besides dual-core chips for its own smartphones, Samsung makes those in Apple devices like the iPhone 4S. Those two companies together are raking in
99% of the smartphone profits
, so no wonder that Samsung's processors have taken the lead, followed by Qualcomm, TI and NVIDIA -
Samsung's factories in Austin
and elsewhere must be working round the clock to meet demand.