Droid RAZRMAX rumored - may bring larger battery
46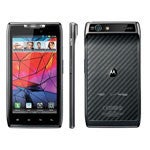 One of the caveats of having LTE in such a thin phone is battery life. Motorola may have caught on to that fact and may possibly be working on a refresh for the
Motorola Droid RAZR
called the Droid RAZRMAX.
The folks over at PocketNow discovered some interesting EXIF data embedded into some, otherwise uninteresting, photos. The data labels the device model that took the pictures as "DROID RAZRMAX-." That model has not been spotted previously in EXIF data.
While that may not be very much evidence on its own, it is worth noting that a user over at Razr Forums reported being informed of that model by a Verizon employee. They said they were at a store looking at the RAZR and expressed some concerns about the battery life and the fact that it was not user replaceable. They said the Verizon Wireless associate then informed them that Verizon is coming out with a RAZRMAX that will be a little thicker, have a larger battery and longer battery life.
Obviously, this is all still speculation at this point, but there is some interesting information that points to a possible Droid RAZR refresh. What do you think? Would swapping some thinness for extra battery life be a worthy trade or is the Droid RAZR perfect just the way it is?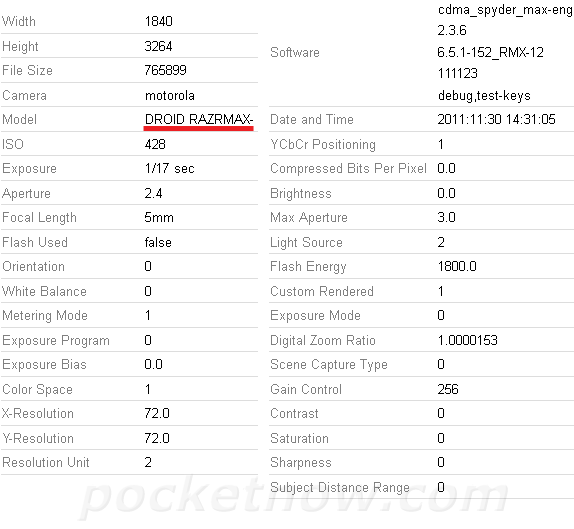 source:
RAZR Forum
s &
PocketNow
via
UnwiredView