Download 55 ringtones and sounds from Android M
5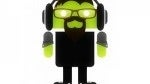 The Android M developer preview is already out and is being installed on thousands of Nexus 5 & Nexus 6 smartphones as we speak! Over at the Android Soul, Shivam has been poking around the system images, and managed to extract all the new ringtones found inside the Developer Preview.
If you want to get an early aural feel for how the new Android release will sound without having to flash a work-in-progress version of the operating system, feel free to download the archive and use the ringtones that you like! They will work just dandy on every mobile device, even non-Android ones. There are 24 interface sounds, 12 ringtones, 11 notification sounds, and 8 alarm noises to choose from.
The archive is available below. If you can't download it for some reason, try the source link below the download link.
source:
The Android Soul