Does this Apple recruitment video show off the next Apple iPhone?
32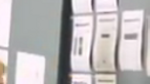 A self-promotion recruiting video by Apple is a
video self-pat on the back
by the Cupertino based tech titan as some of the company's employees explain that to work at Apple you have to be the top in your field, or have the potential to reach that point. One employee says that no company has the reverence for expertise that Apple has. Another goes on about how at Apple the small teams come to work with the notion that they are doing something great, and thus, something great happens. Things can't be just good enough, according to one Apple employee, who says that
things have to be the best
.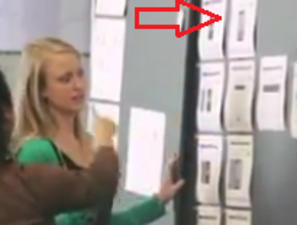 Is this the next iteration of the Apple iPhone?
Some of the stories passed along talk about how Apple had to start over to develop smaller mobile batteries that last longer. Another story focuses on how the magnetic Smart Cover for the Apple iPad 2 became a challenge for Apple engineers. According to the video, one member of the team became an expert on
running computer simulations involving magnetic fields
.
But the actual reason we are showing you this video has nothing to do with working at Apple. It has to do with some viewers of the video who say they see a
mock-up of the next iteration of the Apple iPhone with a larger screen
. It happens at about the 1 minute mark when the video shows a number of product sheets on a wall. It really isn't a clear shot and frankly, we wouldn't bet on it either way. Why can't we just have the annual
dropped prototype in the bar routine?
Actually, if Apple wanted to mess with everyone's mind, they'd have someone drop a handset in a bar that in no way resembles the next iteration of the Apple iPhone just to throw everyone off.
Getting back to the that product sheet allegedly belongs to the next iPhone, can anyone actually make out enough detail to say if that is a picture of the sixth generation Apple iPhone on the wall?
source:
9to5Mac
via
Gizmodo