Does staying connected make us more alone?
26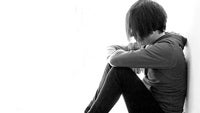 It's an interesting thought. We are constantly integrating more technology into our lives, more apps into our devices, more social networks into our repertoire, more ways to connect - all to make physical distances between people obsolete. Are all of our efforts inadvertently in vein? One researcher says yes.
Sherry Turkle is a psychologist and professor of the social studies of science and technology at the Massachusetts Institute of Technology. She has extensively researched how technology has impacted our ability to be alone and connect with those in the real world around us.
Turkle has published a book entitled "Alone Together: Why We Expect More From Technology and Less From Each Other" and recently spoke at the TED conference to educate people about these issues. One caveat of digital relationships Turkle points out is, "We get to edit, and that means we get to delete, and that means we get to retouch. Human relationships are rich and they're messy and demanding. And we clean them up with technology." She says that this type of communication gives "the illusion of companionship without the demands of friendship."
So, what do you think? Is Turkle right on with her observations of the impact of social media on real world relationships or is immersion into a digital world just the next evolution of human communication?
source:
Alone Together
via
All Things D