Does Apple's digital assistant Siri have mood swings?
18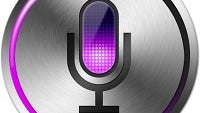 When it comes to Siri, Apple loves to tout its digital assistant's personality, recently enhanced with the update to iOS 8.
Apple likes happy. Apple users like happy too. All the major players are vying to add quirky personalities to their digital assistants. Microsoft's Cortana probably still has some of the best responses we have seen in a while, but that is not to say Google Now or Siri are not without their nuances.
One guy in Southern California was asking Siri some questions on his iPhone 6 when it seemed to him that the digital assistant was not sounding so chipper anymore. Siri doesn't have a mood ring, and the Apple Watch is not yet available for him to buy and make "her" happy.
That's when he got an idea, a "mind blowing" idea. He grabbed his wife's iPhone 6 and ran a side-by-side comparison of how Siri responds to inquiries from each device's owner. Both devices are identical and running iOS 8.2. The settings for Siri are also identical, female voice and "American English."
It is far from a scientific test, but we have to agree, Siri sounds far more upbeat talking to its female companion than when it responds to her spouse on his iPhone. Coincidence? Who knows. Do you have a family of iPhones in the house? How does Siri respond to your family members? Let us know in the comments below.