Doctors establish new guidelines for children's use of media devices
8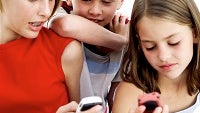 Pediatricians at the American Academy of Pediatrics have offered new recommendations on how long children should be allowed to use the internet, watch television, cell phones, tablets and more, in an effort to stem health problems that can be suffered later in life.
Put plainly, all electronic media should be off after bedtime and during meal times, a "no device rule." Daily screen time for entertainment should be less than 2 hours per day and children under the age of 2 should not have any screen time at all.
Some of this is a reiteration of previously offered guidelines, but the trend is a near round-the-clock-use of devices in which kids are engaged in their devices, not their surroundings. The problems stemming from that are obesity, bad grades in school, aggressiveness disorders and poor sleep patterns.
Of course, the AAP also admonishes that parents need to be the example of the health model and follow the same rules, turn the devices off, limit time in front of the TV and do not use them in bed. We wish everyone the best of luck as device usage amongst kids under the age of 8 grows dramatically. Common Sense Media, an advocacy group in San Francisco says that at least 17% of children under the age of 8 use mobile devices daily, just about 1 in 5. That is up from less than 1 in 10 in 2011.
While many may think this is a problem that could never happen to their kids, we are reminded of the couple that had to contend
with their 4 year old being medically diagnosed as "addicted"
to the family iPad, causing the little girl to undergo a digital-detox.
source:
The Wall Street Journal