Do you use your phone's activity tracking app?
23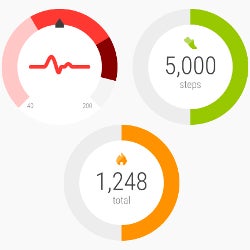 Around 3 years ago, manufacturers started to add these weird features to their smartphones — pedometers that followed our footsteps, sensors that measured our heart rate and stress levels, calorie burn estimators, and so forth. At the time, it looked like a gimmick, inspired from third party apps that used the phone's gyroscope and camera to achieve basic results of the same kind, but then Google joined in on the fun with Google Fit and Apple launched its own Health app. Fast forward to today, every flagship and many midrangers have some type of fitness or activity tracking, even if it's just a step counter, built-in and the app stores are flooded with apps that can read, track, and interpret the collected data.
Now that it has become mainstream and we've gotten used to it, how much do you use activity tracking? Do you check in every month or so out of curiosity, or do you vigorously follow your steps, water intake, and sleep every day? Let us know in our poll down below!