Do you play Fortnite on your iPhone at all?
21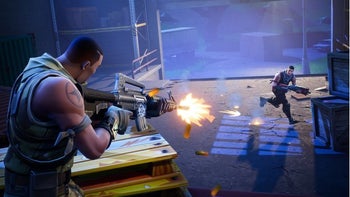 It has been a while since the inexplicably popular game Fortnite made itself a bridge and
came over to the land of mobile
. And boy, was it an arrival. Thanks to its massive success on consoles and PC, Fortnite very easily got the attention of mobile gamers.
Within three months of its launch, it has already made
$150 million in revenue
, thanks to in-app purchases.
And it's worth noting that, while Fortnite is a "freemium" game, it does not adopt a "pay to win" style. All purchases are for cosmetic items — spending money in the game does not give one a better gun, armor, or any other advantage.
While not as viral or as explosive
as Pokemon Go was back in 2016
, Fortnite does look like a steady competitor with staying power in the mobile market. Especially once it launches for Android.
But how often do people reach for their smartphone to play Fortnite? It's a pretty tough game even on a controller, with all the quick fort building, aiming, and shooting you need to do (very often at once). Do players do well enough on touch controls to want to keep playing, or is it generally an offputting experience in the long run? We thought we'd ask you: