Do you own a MediaTek-based device? (poll results)
9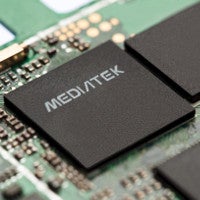 On Monday, we asked you point-blank — do you own a MediaTek device? Many of you spoke up and thousands voted. The results are now in, and voting is closed.
A quarter (24.43%) of participants indicate that they own a MediaTek device, which is a significant number, especially since an additional 7.04% say they own
several.
On the other end of the spectrum, we've got 64.63% saying they don't own any MediaTek-based gadgets, while 3.9% of voters don't really know if theirs is a MediaTek device or something else.
The above split seems to reflect the position of the
active
part of the western communities as a whole — the majority shoot down MediaTek as a poor's man Snapdragon processor, while the rest seem to understand the value proposition well. We tend to side with the latter group, as while we understand why 'prosumers' prefer to avoid the brand when buying top-of-the-line devices, MediaTek is really mostly focused on the lower to mid range markets, where its silicon seems unbeatable in price. Dominating those segments of the market have allowed MediaTek to continue improving, and nowadays we even have some solid chips that are not far behind the best in the business. It'll be interesting to re-visit this topic a year or two down the line. Until then, here's the proof: