Do we need 5G networks? (poll results)
35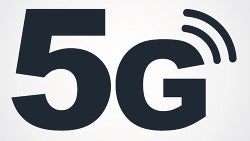 Depending on where you live, it might not be too long until you start hearing of local carriers staging 'field tests' for their future 5G networks. In fact, if you live stateside, that's already happened.
Despite being unfinished, the consensus so far between the various players in the industry is that the next generation network should be capable of providing speeds up to 10Gbps and offer as low response times as 1ms. Put into more understandable numbers, that means peak theoretical download speeds of over 1.2GB/s, or a full-blown, 4K movie in seconds. That's a LOT of data for a measly second. Perhaps more than we'll conceivably need any time soon?
We thought we'd ask you
. Given how many of us already have access to LTE speeds upwards of 150Mbps (nearly 19MB/s), do we
really
need 5G networks right now? After all, the recommended minimum is 25Mbps to stream 4K movies through Netflix, so many of us are getting at least six times that already.
Doesn't matter, according to the majority of participants (54%), who still see 5G as the obvious step forward, and we can't blame them. Better have the speeds of the future now, then find ourselves without them once we need them because we suddenly can stream 12K VR footage or whatever. Speaking of a hypothetical 12K VR footage, 28% of voters say that's about when we should strive for as quick networks—otherwise, presumably, what we already enjoy is more than fast enough anyway. With 18%, the skeptics are the smallest group, with commentators wanting much better 4G LTE coverage and reception before we start worrying about 5G. That, too, makes sense.