Do we need 5G networks?
37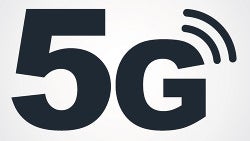 The Big Four, made up by Verizon, AT&T, T-Mobile, and Sprint, have all made it clear that they're
very
serious about the next generation of mobile telecommunication technology, widely referred to as 5G. Hell, the likes of T-Mobile say that, if lucky, theirs will be the first infrastructure of its kind to go online—likely at some point beyond 2020.
On paper, 5G sounds pretty amazing, with carriers promising up to 10Gbps of raw speeds. In simpler terms, that's around 1.25GB of data downloaded
per
second. Compared that to the theoretical 300Mbps with 4G LTE, or data speeds of about 37MB per second. An incredible difference, and a sure way to get geeks salivating.
But do we
need
5G speeds, even if half as good as currently projected? Don't get us wrong, we're all for faster internet—absolutely—but do you think there's a use case scenario in which you'd need download speeds as high as these? After all, Netflix recommends a data connection of 25Mbps or higher for streaming 4K UHD video, which is likely to remain the most bandwidth-intensive activity for a while going forward. Even a proper (3G) HSDPA+ can get you that.
Of course, it's important to keep in mind that there are other proposed benefits of 5G tech, such as extremely low response times (as low as 1ms) in addition to raw bandwidth. That means that not only will your apps load online content faster, but the window in between your device connecting to a given server will also drop. Thing is, such improvements can be implemented as part of the existing 4G LTE infrastructure,
and there's already considerable doubt about the viability of a 5G network
.
That's a lot of semi-techno talk to take in, but hopefully you've wrapped your mind around the basics. Assuming you have, do you think we really need 5G networks?