Do budget tablets really need a rear camera?
36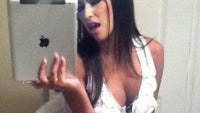 Two weeks ago we had iOS 6, last week we had Windows Phone 8, and this week we kick it off with the
Google Nexus 7
, the first tablet with pure Google experience.
Yes, it's still unofficial and we can't fully trust that leak giving us all the details about it, but chances are we'll get to see the official unveiling of the Nexus 7 tablet in just two days and it could be a gamechanger for not only Android tablets, but the form factor in general. Why? Mostly because it wants to prove that you could cram in contemporary specs like a quad-core chip and decent screen into a $200 device and still end up with profit.
Have Google and Asus taken any shortcuts? Sure they have, but one of them could be less of a shortcut and more of a practical decision. The Nexus 7 is allegedly
skipping the rear facing camera
and only comes with a front camera that will best be used for video calls. But taking pictures and video on the tablet? The tacit assumption is that's just not practical.
There are two sides here - some people would point out that under some conditions a tablet could end up being the only device you have and that very important moment you might want to capture would slip away. And that's a dealbreaker for them.
And others would rightly make the point that taking pictures with a 7-inch slate borders with the funny and is downright impractical. Plus, chances are you always have your smartphone around and won't ditch it for a tablet. Therefore, a rear camera for taking stills and video on a tablet is just a waste. More so, on a budget tablet.
So, is the lack of a rear camera on a budget tablet a dealbreaker or not? It's up to you to decide in the comments below.