Do brain games work and what does it mean for neuro-research?
1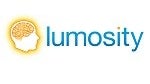 Perhaps you have a brain teaser or brain exerciser app on your phone that you use to kill time between tasks that likely have the opposite effect. Many of these apps are designed to improve brain health and performance. Whether or not they fully work is another matter though.
Lumos Labs, Inc., based in San Francisco, California, has a host of apps available on their web-site, plus their "Brain Trainer" app available for the iPhone or iPod Touch. All their apps deal in some type of cognitive exercise which appear to help with remembering names, academic study, or learn a new language.
The apps are, in themselves, not simply games to have fun with. They are part of a larger research initiative. Lumos Labs has partnered with neuroscientists at Stanford University, Harvard University, University of California – San Francisco, University of Michigan and Carnegie Mellon. From aggregating all the data from all the games that are played, researchers believe they will learn about how people actually learn, especially learning past childhood. Researchers have access to anonymized data from the games which also study the effects of computerized cognitive testing.
In addition to that, Lumos Labs just secured a new series of funding led by Discovery Communications (known for the Discovery Channel, The Learning Channel and a host of other science and nature television channels). Couple the media component with all the research that will be worked on, and we may be seeing a new channel on the horizon, perhaps the "Brain Channel."
The Lumosity Brain Trainer is free, and with that you get five free testing sessions. After that, you can subscribe on a quarterly, biannually, or yearly basis ($4.99, $6.99 or $9.99 respectively). There is also the "Brain Trainer Unlimited" which goes for a one time purchase cost of $49.99.
Do you, or have you used apps like this? Do you think they work as they say they do? Share your experience with us.
sources:
Wall Street Journal
,
Lumos Labs
Recommended Stories