Do babies prefer iOS 6 over iOS 7?
53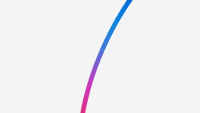 Is iOS 7 so much different than iOS 6 that it confuses a...baby? Could it be that babies are predisposed to understanding
skeumorphic design
? Are they attracted by the brighter colors of iOS 6 as opposed to the flatter, gloss-free pastels of iOS 7? Check out the video below of a baby who has no problem with iOS 6. The baby swipes the screen and then opens up an application. Since there is no bottle or baby food in front of her, we can conclude that it wasn't Instagram that she opened.
So iOS 6 is no challenge for the baby. But watch what happens when the iOS 7 beta is placed before her. Total confusion. Exasperation, even. Luckily for Apple, most Apple iPhone owners are older which means that they might be less bewildered by the changes made in the new build of Apple's mobile OS. Still, her reaction is absolutely priceless.
source:
YouTube
via
RedmondPie