Disputed report says that U.K. Ministry of Defense picked the Apple iPhone 7 to handle secure calls
15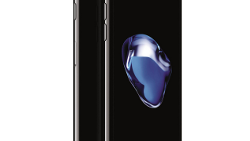 The U.K. Ministry of Defense has apparently decided to go with the
Apple iPhone 7
over an Android powered handset to handle communications dealing with military secrets. British Telecom is reportedly working on enhancing the security of the iOS-flavored phone. Not only will members of the military be able to discuss top secret issues over the iPhone 7, they also will be able to store important data on the device as well through the use of storage containers. BT is also converting the iPhone 7 into what it calls a "dual persona" phone. That means that there are two different modes, "official" and "secret," depending on how sensitive a specific call is.
According to Steve Bunn, technical business manager for defense at BT, the Ministry of Defense originally started working on a dual-persona device using the
Samsung Galaxy Note 4
. But Bunn said that BT decided that the Android powered phablet was not secure enough to do the job, and switched to developing the iPhone 7 instead. Additionally, many inside the Defense Ministry already use the iPhone 7, which supposedly played a big part in the decision.
However, there seems to be some infighting at British Telecom. A spokesman for BT said that the U.K. Ministry of Defense is still testing other handsets for dual-persona capabilities, and disputed Bunn's comments about the lack of security found with the Galaxy Note 4.
"We would like to clarify that the MoD has not expressed any views about the suitability of dual-persona technology from specific handset/technology vendors and is prototyping a range of devices."-Spokesman, British Telecom
As soon as we hear some definitive word from the U.K. Defense Ministry or British Telecom, we will pass it along to you.
source:
TechRepublic
via
BGR