Didiom Pro stream-your-own-music app hits iPhone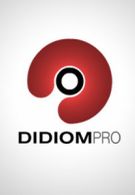 Didiom, the stream-your-own-music service, is now available for your
iPhone
. Didiom works by scanning your hard drive for all compatible audio files (i.e. music, audiobooks, etc.), and then streaming them to your mobile device, reserving your phone's memory for other things.
The service involves what is known as 'placeshifting', in which the user's data is experienced from a location other than its original source. The irony about using placeshifting on an iPhone is that the iPhone is known for its large native memory, which is obviously meant for multimedia.
There are also other limitations to using Didiom on the iPhone. First of all, Didiom doesn't play DRM-protected AAC files, so those files would have to be saved on the iPhone anyway. Second, streaming Didiom requires large amounts of data usage, and AT&T doesn't have an unlimited data plan. With Verizon or Sprint devices, the unlimited data plans simply absorb the usage, but using the app on the iPhone might become an expensive habit (unless you use Wi-Fi). Third, Didiom's desktop application is as of yet incompatible with Macs, meaning you'll need a program like BootCamp to use it. Fortunately, Didiom's FAQ page says the Mac version will be out in the next few months.
The aforementioned criticisms are in no way meant to deter you from getting Didiom. If you have more music than you can store, or your iPhone is increasingly cluttered with movies, placeshifting might be the right move. Didiom's free version allows you to upload 5 tracks, and the premium version allows unlimited streaming at $9.99 per year.
source:
IntoMobile