Did you know: this was the first Android flip phone ever and it was awesome for its time
14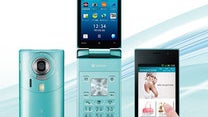 It was 1996 when Motorola released one of its most iconic cell phones ever – the Motorola StarTAC. Retailing for a hefty $1000, the phone was one of the first to feature a vibrating alert as an alternative to ringtones. It was also one of the first cell phones to use a lithium-ion battery (sold separately), which was smaller and lighter compared to the NiMH batteries widely popular at the time. But the phone is most remembered for its unique design – the Motorola StarTAC pioneered the cellular flip phone form factor. Thus, it paved the way for many other flip phones to hit the market in the years that came.

Today, however, flip phones are an extremely rare breed. They have long lost their cool as most people have already made the move to a smartphone. And smartphones just don't come in flip form. Or do they?
Yes, they do, as it turns out. You see, the Japanese market still has a soft spot for flip phones. Few of the major tech companies have been meeting the demand, and, indeed, some of their flip phones do run Android. In other words, smart flip phones are very, very real, although we don't get to see them in the west.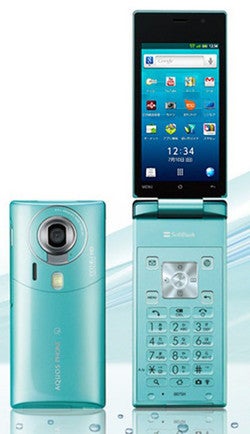 Sharp Aquos 007SH
One of the most recent flippy smartphones is the LG Wine Smart, also known as the LG Gentle. The phone has "low-end" written all over it, rocking a Snapdragon 210, 1GB of RAM, a 3.2-inch display, a 3MP camera, and 4GB of storage. On the bright side of things, at least the phone is not expensive. Those who have an affinity for the form factor should be able to get one soon for about $170.
The Samsung Galaxy Golden 2 might be a last year's model, but it is quite a bit more exciting than LG's offering. It is an Android-powered flip phone with a couple of 3.9-inch displays – one on the inside and one on the outside of the handset. Under the hood is a Snapdragon 801 with 2GB of RAM at its disposal. There's also a 16MP Camera on the phone's back.
But neither one of these two phones was the first Android flip phone. That honor goes to the Sharp Aquos 007SH, which was launched in mid-2011 in Japan, costing the equivalent of $490. And for this amount of money, one got way more than a satisfying slap when hanging up on people. The phone had a 3.4-inch LCD display with 480 by 854 pixels of resolution and, picture this, support for glass-free 3D. In addition, there was a 0.7-inch OLED display on the outer side of the flip. Telling the time and displaying notifications were its jobs. On the back of the Aquos 007SH resided a whopping 16MP camera (remember, this was in 2011) with a CCD sensor. One also got a digital TV tuner, GPS, water-resistance, and Android 2.3 out of the box. Not bad of a package, don't you think?
So yeah, flip phones are not quite dead yet, and some of them could actually do some pretty smart stuff. Would anyone of you, guys, use an Android flip phone if any were available? Let us know in the comments!