Did you know that your smartphone most likely has an FM radio chip that isn't enabled?
48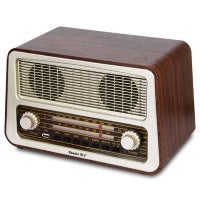 A modern smartphone is such a complex device, it hardly comes off as a surprise that some of the components inside it end up unused. For example, a very common chip that lies dormant on two-thirds of smartphone motherboards is an FM radio. According to Jeff Smulyan (CEO, Emmis Comms) Samsung, Apple, and LG have the practice of explicitly disabling their FM radio chips, while HTC and Motorola devices don't have blocked chips. Moreover, Sprint devices have their FM radios switched on, while T-Mobile and AT&T have expressed their support by encouraging OEM partners to include working FM radio chips in its phones.
an FM radio chip is still more technologically feasible than streaming audio
Lobbying efforts by the National Association of Broadcasters, along with the National Public Radio, have tried to make FM radio on smartphones mandatory. They even made a free app (
link
) that breaks open FM chips in no less than 58 well (and not so) known smartphones, using the headphones cable to catch radio signal. But mobile industry representatives claim that consumers at large have shifted to podcasts for news and streaming apps for music, which means the demand for traditional radio may no longer be there. According to Jot Carpenter, VP of government affairs for The Wireless Association, FM radio doesn't permit Americans to stream, download, and customize music playlists (or other types of audio content) to meet their personal preferences.
However, an FM radio chip is still more technologically feasible than streaming audio. According to Smulyan, streaming drains the smartphone battery three to five times faster than listening to the same content on the FM chip. Moreover, users can rack up expensive data charges. In addition, FEMA administrator Craig Fugate argues that access to an FM network could be critical in the event of a crisis. Data networks are vulnerable to overload, as illustrated by Superstorm Sandy and the North American derecho storm (both from 2012). During the crisis, carrier overload blocked many users from receiving crucial information via cellular network. Access to FM radio could potentially alleviate that.
Do you miss having FM radio on your smartphone, or is streaming good enough for you? Share your sentiments in the comments section below!
source:
NPR - All Tech Considered