Did you know that the world's first iPhone clone was based on Windows?
10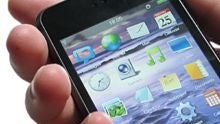 It was January 2007 when Apple officially unveiled the
first-generation iPhone model
: a 3G-less handset introduced alongside the slogan "Apple reinvents the phone." Believe it or not, the very first iPhone clone was announced only four days after Apple showcased its smartphone.
The company that produced the first iPhone clone was Meizu - the China-based handset maker that currently sells pretty cool Android smartphones (like the
MX4 Pro
). The first iPhone wannabe was called Meizu M8, and had a 3.4-inch display with 480 x 720 pixels (smaller, but with a higher resolution than the iPhone's 3.5-inch, 320 x 480 pixels screen). The M8 didn't look
exactly
like the iPhone (thanks to a different home button and a restyled rear panel), but the similarities between the handsets were obvious to anyone. What's really interesting about the Meizu M8 is that it ran a customized version of Windows CE. As you may know, in 2007 Android wasn't around, so Meizu had no choice but to look to other OSes to power its smartphone.
The M8 was launched before the iPhone, being available starting April 2007 in China (while Apple released the iPhone in September that year).
Eventually, sometime in 2010, Apple convinced China's Intellectual Property Office to
stop Meizu from producing the M8
, citing similarities to the iPhone. With that in mind, it's a bit weird that we're now seeing countless iPhone clones (some looking exactly like the real deal) that are being openly sold in China - and not only.
You can see the Meizu M8 next to the first-generation iPhone in the slideshow below.
images via:
Mobile-review