Did you know that the codename for the original iPhone was 'Purple'?
20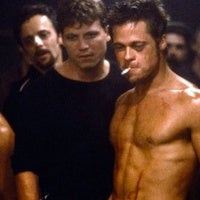 The launch of the original
Apple iPhone
in 2007 shook the industry and changed the face of the smartphones. While technically 'smartphones' did exist long before, it was not until the iPhone that we got them to their current form with super-responsive capacitive displays, large displays, and full-on apps with separate marketplaces, where you can purchase every app your heart desires with just a click.
But to make the iPhone become reality, Apple had to go into 'creative' mode, taking a huge risk and dedicating an entire building of its Cupertino campus to work on the iPhone. It was locked down under the heaviest of security with card readers required to go between doors, and often double and triple security checks.
A little known fact about those times, however, is that Apple would actually use colors as codenames for its products, including the iPhone. Ex software head Scott Forstall has revealed that actually the original iPhone went by the name
'Purple'
, and even the building where it was developed was called the
'Purple Dorm'
.
The first rule of that project was to not talk about it outside those doors
Make no mistake, the word 'dorm' was not used just figuratively - it had a pretty literal meaning to Apple employees working on the 'purple' project, people who'd spent almost as much time in the building as in a dorm.
Forstall reveals that
"very much like a dorm, people were there all the time... It smelled something like pizza, and in fact on the front door of the Purple Dorm we put a sign up that said 'Fight Club'... because the first rule of that project was to not talk about it outside those doors."
Sometimes it's this kind of secrecy that you need to have to pull a revolutionary product, don't you think?
reference:
TheVerge