Did you know that Samsung used to make Palm OS devices?
32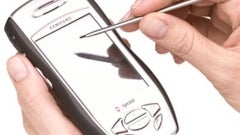 When people say
Samsung smartphone
, Android almost instantly comes to mind. Of course, Samsung is also making a few Windows Phone handsets per year, but their role in the company's recent line-ups is insignificant. Symbian was a platform that Samsung fiddled with, too. However, before building Windows- and Symbian-based smartphones, Samsung developed several devices based on Palm OS - and not everyone knows this.
Just like Symbian, Palm OS is now a defunct platform, and some of today's smartphone users may not remember it at all. But Samsung believed in it a long time ago, and, thus, it released its first Palm OS device, the
SPH-i300
, in 2001. This was the first PDA / smartphone with a color display (160 x 240 pixels) to be sold in the US, and only Sprint had it.
A successor to the SPH-i300 was launched by Sprint two years later. It was called Samsung
SPH-i330
(pictured above) and, apart from a redesigned and thinner body (albeit still far from being thin for today's standards), it wasn't too different from its predecessor.
Samsung also had a Palm OS clamshell smartphone: the SPH-i500. Once again, this was sold only by Sprint (starting 2002). The SPH-i500 featured a 162 x 176 pixels internal display, GPS, and a secondary screen / input area for Graffiti - Palm's handwriting recognition system.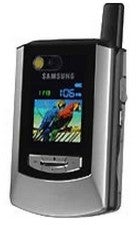 After the SPH-i500, Samsung wanted to manufacture a more advanced Palm OS-based clamshell. So it made the
SPH-i550
(pictured on the right), which featured an internal display with 320 x 320 pixels, an external OLED screen with 128 x 96 pixels, and a 1MP camera. The SPH-i550 was supposed to be released by Sprint, but the carrier canceled its launch in 2005. This didn't make Palm OS fans happy, so they signed an online petition asking Sprint to "make possible the release of the much anticipated SPH-i550 Palm multimedia clamshell phone." According to fans, the handset offered "a ground-breaking design." They complained that "the
Treo 650
is too bulky to carry in a pocket, does not have analog roaming, and does not provide the screen and keypad protection of a clamshell," while "Windows Mobile and Symbian based phones are not adequate or acceptable for our needs." See? Samsung was capable of winning hardcore fans even without Android.
In the end, not only that the SPH-i550 was irrevocably cancelled, but Samsung lost interest in Palm OS altogether, deciding instead to concentrate on Microsoft's Pocket PC / Windows Mobile, and Symbian.
You can check out Samsung's Palm OS devices that we told you about in the slideshow below.