Did you know: some Sony Xperia smartphones have hidden FM transmitter functionality
39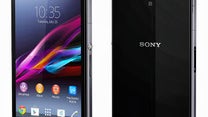 While this post is dedicated to a certain hidden feature in some Sony Xperia smartphone models, we'd like to start with a jump back in time – to 2007, more specifically, when the
Nokia N95
was arguably the best smartphone in the universe. It had a spacious display, GPS and Wi-Fi connectivity, and a great (for the time) camera, among other noteworthy goodies. But it also offered a feature you won't find on any recent smartphone, be it an iPhone, an Android handset, a Lumia, or a BlackBerry. The feature in question is a built-in FM transmitter. It allowed one to broadcast the music playing on their N95 and play it on their car's stereo by tuning the radio to a specific frequency. No wires required!
As we already stated, today's smartphones don't have the ability to broadcast audio over the FM band. At least not out of the box. It has been discovered, however, that a hidden FM transmitter feature can be enabled in a handful of Sony Xperia phones as their hardware allows it, at least technically. The
Sony Xperia Z
,
Xperia Z Ultra
,
Xperia Z1
,
Xperia Z1 compact
,
Xperia T
, and
Xperia SP
are all on the list.
But there's a catch. Okay, there's a few of them, as we're about to explain. First and foremost, you'll need a rooted Xperia smartphone for this hack to work. Then you'll also need an app called SpiritTransmit, and its developer, Mike Reid, is asking a whopping $19 for it (free trial is available, see source link for details). Thirdly, you'll need to have a pair of earphones connected to your Xperia smartphone as their wire is used as the transmitting antenna. Even if you have all these requirements checked, audio quality may vary depending on how close the radio antenna is to the earphones you have plugged in.
Still, if you're feeling adventurous and have one of the aforementioned phones in your possession, feel free to give this hack a try. Don't forget to let us know in the comments if you get it to work!
Recommended Stories