Did you know? These were Motorola's first smartphones
15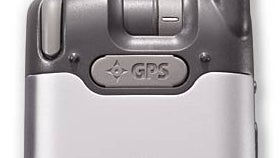 As a phone maker, Motorola is now far from being in its glory days. Gone are the times when Moto was selling millions of Razr clamshell phones per month, or the times when the company was at the forefront of the Android revolution with its first-generation
Droid
smartphones.
Currently, Motorola is an also-ran in the smartphone race, though this doesn't stop it from
trying to "transform mobile"
with new devices that will be announced in June. We think that this is a good time to look back at Motorola's very first smartphones, which were released over a decade ago - thus, many of the young smartphone users of today certainly don't know about them.
First, though, a bit of recent history: In early 2011, Motorola split into two independent companies: Motorola Solutions and Motorola Mobility (which remained in charge of making and selling phones). Later that year, Google bought Motorola Mobility, only to sell it to Lenovo in 2014 (though Google retained most of Motorola's impressive patent portfolio). So the Motorola Mobility of today belongs to Lenovo, but it's still run as a somewhat independent company.
The
When Android and iPhones didn't exist
very first smartphones made by Motorola were the
A920
and
A925
. While their exact release dates seem to be lost in the midst of time, we know that the A920 was launched in early 2003, and the A925 was introduced towards the end of the year - in the pre-iPhone, pre-Android era. The two handsets had a relatively similar design, running the now-defunct Symbian OS (the UIQ variant).
For many current smartphone users, the Motorola A920 and A925 probably look weird with their small screens surrounded by too many buttons, their external antennas, and their overall bulkiness. Nevertheless, these were among the most advanced handsets of 2003, featuring 3G connectivity (a rarity for those days), VGA front-facing cameras for video calling, resistive touchscreen displays with 65k colors and 208 x 320 pixels, and stylus pens (these were necessary, as resistive touchscreens have never been finger friendly). A-GPS and Bluetooth were on board, though Wi-Fi was not included.
The Motorola A920 and A925 were powered by 168 MHz singe-core TI OMAP processors, offering internal memories of 8 MB and 12 MB, respectively, plus pre-installed 32 MB SD cards. Overall, the two devices were able to let you do plenty of the things that current smartphones are offering (browsing the web, email, listening to music, etc), though obviously in ways that we'd now call frustratingly slow, or cumbersome.
Did
you
know anything about Motorola's first smartphones? Maybe you've owned one of these? Let us know in the comments!
Recommended Stories