Did you know: Nokia turns 150 years old today
33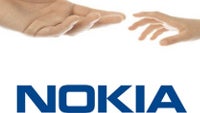 Nokia might have sold its phone division to Microsoft, but the company retains its networking and mapping business, and it's still in business after… 150 years.
Yes, it's been 150 years since Nokia was set up in 1865 as a wood pulp mill in Finland near the Nokianvirta river. It started off making paper that it sold to Russia, the UK and France. It later evolved to make rubber (you can still see Nokian car tires), and after World War Two Nokia made the most crucial investment in its history by buying Finnish Cable Works.
In the late sixties, three companies joined to form Nokia Group, and started making electronic devices. This set the foundation for the iconic Nokia phones in the 90s, early 2000s, and all the way until this day.
As a tribute to its long and event-rich history, Nokia put up a neat video about the history of the company (you can watch it below). It's also worth pointing out that Nokia has a contract with Microsoft that forbids it from using its brand on phones until late 2016, but - despite official denials - rumors persist that Nokia might return to the phone business right after that agreement expires. We, for once, can't wait.