Did you know: Apple made over $40 million from gold, silver, and copper by recycling old gadgets
10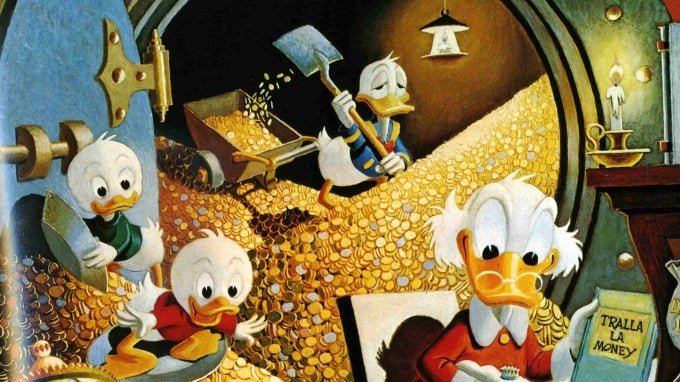 Apple's annual ecological report is up online, and not only we learn that Cupertino is growing increasingly green each year, but we also get to know that the Cupertino tribe are a bunch of proficient gold diggers! Apparently, in addition to 61 million pounds (yep, let that sink in!) of steel, aluminum, glass, and other industrial materials it harvested from old gadgets, Apple pulled in no less than 2,204 pounds of gold! This amounts to 1.102 tons of the precious metal, and with the price of gold now in the ballpark of $1230 per ounce, Apple made an almost $40 million fortune by melting all the gold found in mainboards and other components of discarded electronics.
If your children ever pick up recycling electronics as a hobby, do everything in your power to encourage them!
How does that work, though? Well, according to The Refining Company, there's about $9 worth of the precious metal in a typical desktop computer, and the World Gold Council's Head of Technology, Trevor Keel, estimates there are roughly 25 to 30 milligrams of gold (about $1) in a smartphone like the iPhone. Gold is used to make connectors, and sometimes PBC traces and component pins. Manufacturers like it because it is the most malleable metal that's easily turned into whatever they need it to, with the added benefit of high resistance to tarnishing. Considering Apple sells millions upon millions of Macs, iPhones, iPads, and the occasional Apple Watch, it's no wonder that the heaps of discarded products that enter its recycling program are literal goldmines!
In addition to all that bling-bling, those fortunate Cupertinians recovered 6,612lbs of silver ($16.27 per ounce, $107,577 in profit) and a staggering 2,953,360lbs of copper ($2.19 per ounce, $6,467,858 in profit). Silver is used to create electrical pathways and special inks applied to composite boards, while copper ends up in chip conductors, cables, connectors, printed circuit boards, and many other components. No surprise, then, that Apple harvested nearly 3 million pounds worth of the stuff!
References
"How much Gold is in a Computer?
source:
Apple
via
Business Insider