Did webOS stand a chance if HP had the patience for it? (Poll Results)
22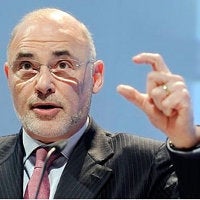 Last week, some curious details surfaced revealing that HP initially planned to allow Palm 3 years to fully unveil the power of webOS, but Leo Apotheker stepped in as CEO and
cut the time allowance down to a mere year
. We all know how this ended up - HP rushed a half-baked HP TouchPad, and only a month or so after the launch polished the software, but it was already too late.
The HP TouchPad and HP Veer were quickly killed, and the HP Pre 3, the big comeback of the webOS platform, never materialized stateside. Firesales slashed prices for the devices down to ridiculously low numbers and we like casual users were happy that there was something good for us after the whole mess.
Could it have been different?
Many saw the future of mobile operating system in the completely web-based webOS. It was a different platform with awesome gestures and unique interface, and it's influence is still seen in the way multitasking is implemented in systems like Android 4.0 Ice Cream Sandwich and Windows Phone.
So we turned to you to check whether months after HP abandoned its commitment to webOS there was still some nostalgia left. The majority of you (over 50%) agreed that webOS was a fine platform and so were the products, and it definitely stood a chance in mobile OS wars. Another nearly 39% had dreamed about different/better devices, but still loved the platform itself.
In retrospect, only 11.3% of you thought HP never had a chance with webOS and it was all dead after Palm sold itself to HP.
Those results won't bring webOS back, but should serve as an excellent illustration that good ideas stick and the one of webOS is still in many's hearts. Hopefully, we'll get to see more of the ingenuity of Palm in the current world of iOS/Android.