Did older Apple iPhone models get speed boost with iOS 9.2.1 update?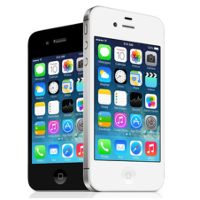 Yesterday, we told you that
Apple had started pushing out iOS 9.2.1
. While just a maintenance build containing bug fixes and security updates, there actually is a reason for those rockin' older iPhone models to be excited about this update. For example, a YouTube video shows the side-by-side comparison of an
Apple iPhone 4s
running both iOS 8.4.1 and iOS 9.
2.1
. While the phone does boot up slower using the latest iOS update, it actually loads some applications just as fast or faster with iOS 9.2.1.
Apple has traditionally disabled some features when sending out a new iOS update to models that are one or two-years old. Despite this, some users have complained that Apple is using planned obsolescence to force those with an older iPhone to shell out the cash to buy the newest model.
A class action lawsuit was filed against Apple last month
, claiming that Apple misled with its statement that iOS 9 would be compatible with the Apple iPhone 4s.
The plaintiffs included Apple marketing documents in their filing, which stated that iOS 9 was faster, smoother, and more responsive than iOS 8. Not only were these statements not true in their experience, the suit claims that Apple had to know about the drop off in performance.
Up until iOS 9.2.1, iPhone 4s users had found no improvement in their user experience with iOS 9. But the latest build of Apple's mobile OS seems to have turned things around and could be a sign from Apple that older devices will be treated more kindly with future iOS updates.
source:
iAppleBytes
via
AppleInsider