Developers have iOS and Android covered, which other platform interests them most?
14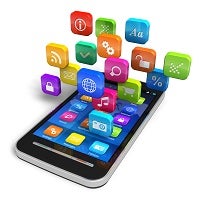 VisionMobile commissioned a large-scale developer survey, canvassing 6,000 respondents from all corners of the globe. The survey covered all sorts of activities and its findings were reported in the Developer Economics 3rd quarter "State of the Developer Nation" report.
One of the interesting findings is the revenue take that developers are reaping by platform.
iOS leads the way, averaging $5,200 per app, per month.
It is fueled primarily from pay-per-download and in-app purchases. Android apps averaged $4,700 per month generated primarily by in-app advertising and pay-per-download.
Windows Phone rounds out the top three, averaging $3,600 per month following the same scale as Android. BlackBerry 10 trails HTML5 development, $1,200 versus $2,900 per month generated mostly by in-app ads.
When it came to determining which ecosystem developers were going to start branching out to, Windows Phone leads the pack of mobile platforms, trailing only Windows 8, with
35% saying Microsoft's mobile platform was going to be next
on their list. Firefox OS and BlackBerry 10 also outpaced Android and iOS in terms of "intentshare" to expand development.
While that is a feather in Windows Phone's cap, the developer interest is actually down from the previous quarter by a little over 10%. Still, these findings reaffirm previous reports that Windows Phone is a solid third in the mobile ecosystem and is still showing a faster rate of growth than either iOS or Android. With Microsoft's propensity to play the long-game, it is perfectly reasonable to think that Windows Phone will be a viable contender for the number two slot eventually.
Also quite interesting though is the use of the different platforms by developers. While "intentshare" seems to favor Windows Phone,
BlackBerry 10 is seeing more use as a primary or secondary platform compared to Windows Phone.
Another statistic shows how developers "mix and match" different platforms. iOS and Android users tend to use the other platform at a greater rate versus the developers of Windows Phone, BlackBerry or HTML5 which are far more diverse.
The whole report is available to download for free at the source link.
sources:
Developer Economics
via
Venture Beat